Who are we !!!!?
A team that loves to grow with each other

Sahil Dhawan is the coach handling all the centers and their management. He is passionate about his work as a Chess Trainer and has developed lots of players at all levels. He is a well-deserved certified National Instructor which is a title given by the World Chess Federation (FIDE). He is an international player with an international rating. Further to all this, he is a B Tech in Computer science which helps him merge technology and Chess. Sahil Dhawan has been the Champion of Harayana State in his earlier years. He has been doing an exceptional job in all types of training and teaching models the CTF is thankful to him for enabling the players to get their basics in place due to his hard work.
Mr. Deepak Saigal is a certified Arbiter and  National Instructor of the World Chess Federation. He is also an International rated Chess player at an expert level. He specializes as one of the best and most respectable arbiters in India. He has the distinction of having worked as an executive in the banking sector with an exceptional knowledge of finance.
Mr Deepak Saigal is a person with exceptional vision, wisdom, and maturity. He has given excellent results being a Coach and a Mentor to his committed students. The students have not only got exceptional results in Chess but in life as well.  Without his sharing of experiences and wisdom with the Founder of the CTF, we would never have gotten to this level. The Founder of the CTF will remain indebted to him for all the valuable lessons that he has learned about Chess and life in his youth years in Varanasi.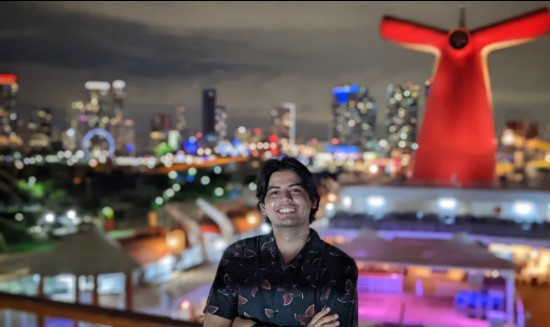 Hi all, I am Ritvik and I am the co-founder of the Chess Training Foundation. I, rather we,  with our team have a vision of taking the Chess Training Foundation (CTF) forward. We love to be associated with the players who have a deep-rooted love for the game. I love to associate things with the Skills and Mental work. Chess is one of them. I specialize in lots of things related to perception and mental work, but more on this elsewhere...
We as a team are fortunate to be having One Grand Master and One International Master as a Mentor.  The Foundation has been established by the one who is Ex Military and has placed the values and principles and hard work above all things. Our aim is the furtherance of Chess and that is the most important thing to us. Do connect with me on my personal ID, if you can contribute towards the furtherance of Chess. My personal ID is ritvikupadhyay@rediffmail.com
What we do !!!!
A team that has a story
The team of Chess Training Foundation is  created to deliver two things. The first one is giving back to the society through the development of the students/pupils and the second thing we deliver is what we did not get or what we wished that we got when we started our chess journey. Trust us that our Chess journey has been a long one now going to 4/5 decades for the seniors. Our main objective is the furtherance of Chess through like minded Chess players and lovers of the game.
We have created the foundation based on our love and passion for the game. Some of us are Grandmasters/International Masters/Financial experts/ die hard Chess players. Trust us and join us...
Let's work together! Drop us an email to get started!
Grow with Chess !!!